Yep Ads made a statement on the AppsFlyers Performance Index – Edition IV. Since Appsflyer first released their Performance Index in 2015, the Performance Index has been the industry-standard report card for mobile advertising.
From July 2017 – December 2017, Appsflyer evaluated over 250 networks and compiled a comprehensive report based on a number of performance metrics. They analyzed every media source in terms of volume, fraud, and retention rates. Competing against the biggest names such as Facebook, Google Adwords and Twitter, Yep Ads ranked as one of the best mobile media sources.
After analyzing 6.5 billion installs, 15 billion app opens from nearly 6,000 apps, and over 250 media sources, here's how Yep Ads ranked:
North America / Non-Gaming / Android
Power Ranking – 14th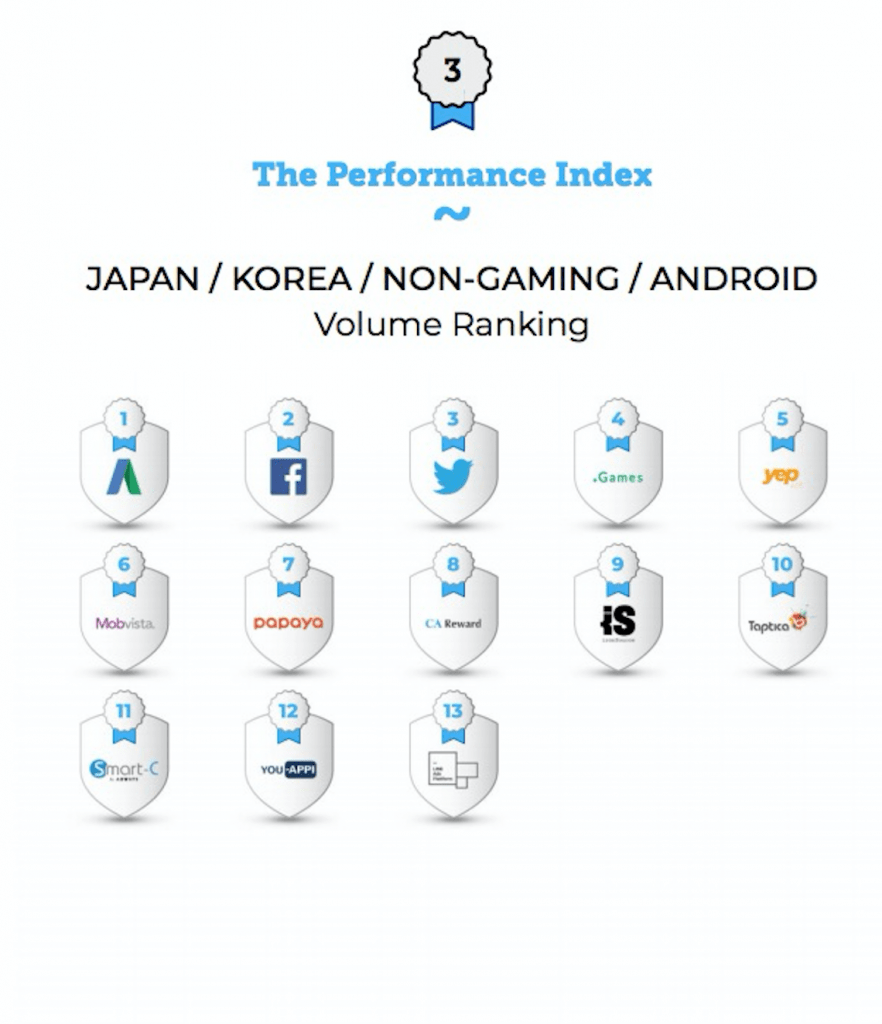 Japan / Korea / Non-Gaming / Android
Power Ranking – 13th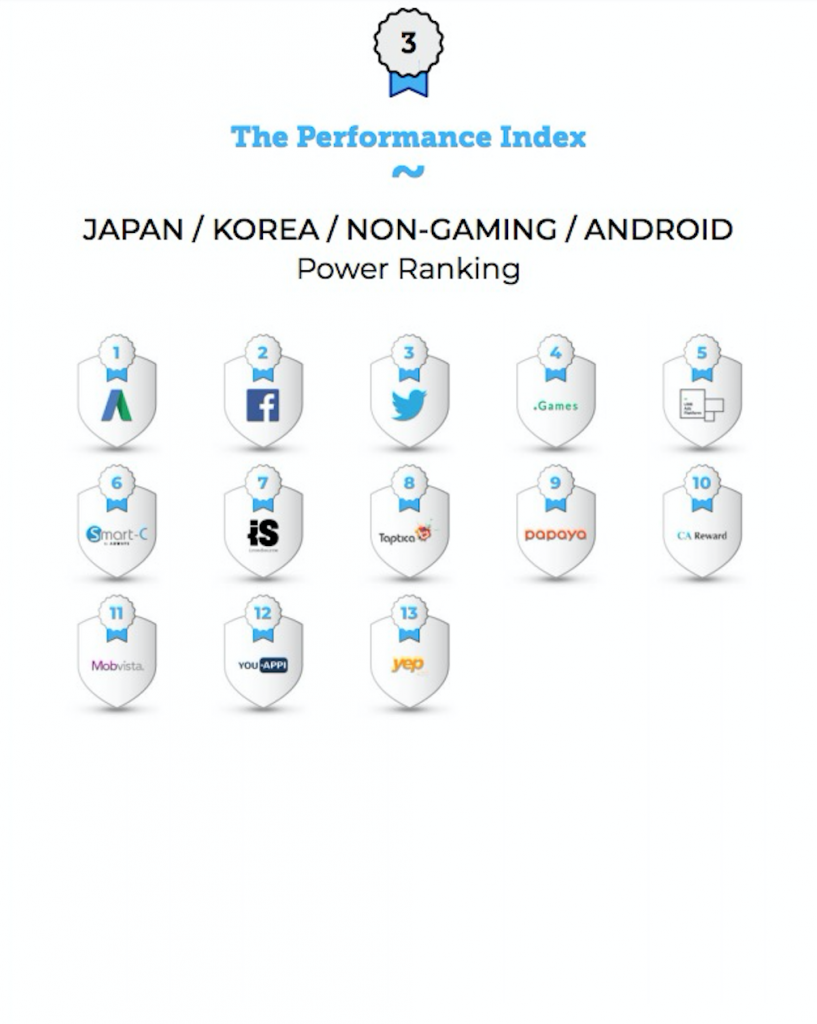 Japan / Korea / Non-Gaming / Android
Volume Ranking – 5th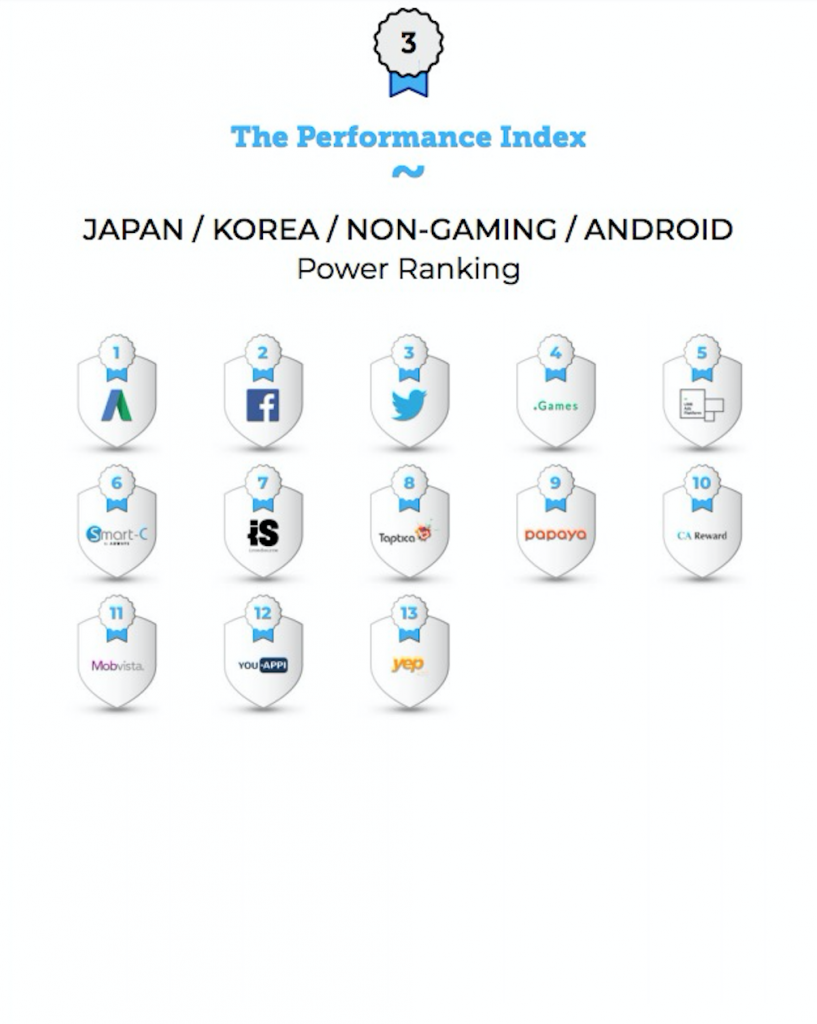 Yep Ads is proud to be recognized as one of the global leaders in this niche. We have worked very hard to build our mobile app vertical and will continue to strive for excellence.
A huge thank you to our Publishers and Media Partners for their continuous effort and dedication to bring us this far! None of this could have been possible without them!