2020 despite being turbulent is going to be a record-setter in e-commerce and online sales in general, as more and more people choose to shop from the comfort of their homes. Even 2020's Black Friday will not be an exception. As the 27th of November is approaching people are getting ready for 2020's Black Friday which is going to be one for the books.
Affiliate marketers have a chance to capitalize on this sales extravaganza no matter what they are running and what traffic source they are using, so you should get ready.
How? Well, preparation is key, so we are going to cover the things you need to do in advance as well as during the sales weekend to make the most of 2020's Black Friday and Cyber Monday.
---
First things first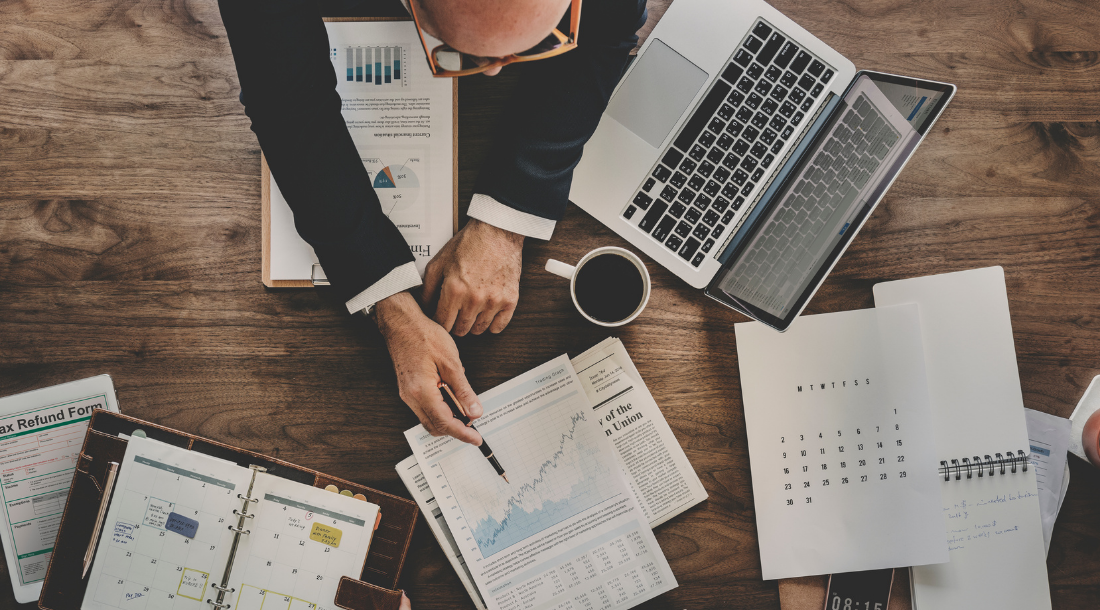 Before doing anything you need to set your mind on your strategy: what are you going to run? What traffic sources are you going to use? What are you going to do pre-sale time and on Black Friday itself? What can you use to get insights and what will help you get the edge on your competitors? Let's try and figure that out.

First: set your mind on the offers you are going to run. Remember: Black Friday is not just about buying large TV-screens and nutra products, but also a sale on all things digital: subscriptions, VODs, games, anything there is with a price tag on, likely will cost less.

The things that don't really have a price tag on too will be more attractive to people: be it sweepstakes, CC-Submits, or even casinos with BF promotions. So there definitely is something to choose from, if you are wondering what school you run — don't hesitate to ask your affiliate manager, they can provide their experience based on data from previous years and campaigns.

Then you need to take a closer look at the traffic source you work with and especially with its ToS (nobody wants to sort bans and other problems in the midst of buying storm, so make sure that everything is nice and approvable). Then head to the spy-tool of your choice and take a look back in time. See the angles and approaches your colleagues used and adapt them to your offer. 
Don't forget to take a look at search trends, Google Trends and SEMRush can help you with that, so you actually know what was hot during the last Black Friday. Cases by other affiliates from the last year will also be of help to you.
Targets are locked, campaigns are loaded
Now let's talk about pre-sales activity. Pre-sale campaigns are a total must for a few reasons:
You can test your BF-centered angles and approaches, so you can find out what draws the most attention and what works best
You can also test a variety of offers, some of them may benefit greatly from Black Friday and some not.
You can start gathering a base of emails, push subscriptions, and leads in general, so you will have a "hot" customer base on the 27th of November, and that's quite a headstart. 
Also, you must test 2 different approaches:  % sale and coupon-based. It may seem weird, but more than 3rd of all holiday sales work with coupons, so you should think this approach through.

So, you have your "leading" product and the core idea on how to promote it and who would buy it. 
But don't put all eggs into one basket, make sure that you have an alternative or "plan B" product to promote, so you can still make a profit if your main offer turns out not so lucrative.
Create a set of designated Black Friday creatives
During Black Friday you can use your tried and true landers, but as people are on the hunt for sales and discounts without a Black Friday mark your page may go unnoticed. So incorporate that into the design of the page and creatives you will be running throughout your traffic sources. 
During initial testing, you can set your landing page up to offer a sneak peek of the upcoming deals and encourage customers to subscribe for notifications when your deals go live.
Going live!
Once the pre-sales end, it's time to hit full throttle and put all your effort towards driving traffic to the landing page!

If you've played your cards smart, then you already have a customer base, send them a notification (in case they've forgotten). Be it your e-mail lists, push databases, or other sorts of shortcuts to your customers — use it! 
Start the campaigns you've prepared beforehand. Don't shy away from a higher CPC or CPM, as there's going to be a bidding war in every traffic source and you must be the victor. You don't have to fight for the whole day, select a few periods, and dominate the traffic auction. Make sure that your landing is ready for the avalanche of customers and there are all the tricks that will help you seal the deal.

Exit-Scripts with a small additional discount can help you make more sales, countdowns and timers are established tools for increasing conversion rate (it's the only day in the year with crazy discounts and the offers are limited).
Pay close attention to the user experience
Product descriptions must be short and precise, all of the policies be it return or just cookie agreement must be short and non-intrusive, so nothing distracts the user or make him ask more questions. 
Checkout. Make sure that it is smooth and simple. Nothing kills conversion rate like a convoluted checkout process. 
Recommend
Try and think about how to compliment the main product or go through every "people also buy" or " people recommend". Some people will be buying gifts for Christmas, others may look for a small gift for everyone in their families, and so on. Help people buy more by recommending and offering gift ideas, so the receipt and your payout will be bigger. And the customer will be happier of course.

When the sales are over
After Cyber Monday ends it's time to wind down, kick back, and relax, but you should do a few things first.

While the data is hot and relevant — document every detail, so you can use it in 2021 and base your campaigns on your experience.
Make sure that you wouldn't lose your customer base that you've gathered during those few days. You are going to need them, as the next shopping spree is just a few weeks away. Once your approach worked for those people, it very well may work twice. So you can retarget your campaigns and make a profit on those who missed out on Black Friday or Cyber Monday, some companies offer an extended discount period so you may have the chance to get some more conversions.

Good luck on the 27th of November!