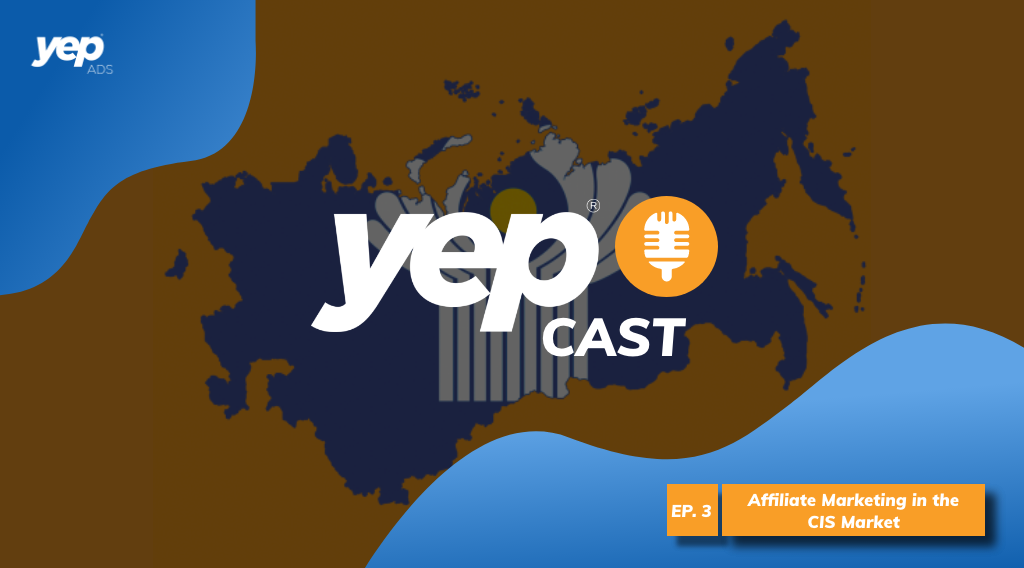 YepCast Ep.3 Affiliate marketing in the CIS market.
[buzzsprout episode='5671444′ player='true']
For the third YepCast episode, we have invited Roman Seet from Affpeople to talk about affiliate marketing in the CIS region.
Roman is an affiliate marketing enthusiast from Russia with 6 years of experience under his belt. In this episode, he shares his insight into affiliate marketing in the CIS region, as it may come with its nuances and differences from the western world.
Affiliate marketing is all about the connections you forge and CIS affiliates are interested in partnerships with someone able to provide expertise and good offers. Finding Russian-speaking affiliates may be a challenge, but Roman covered ways of making sure that you reach your audience. The language barrier may seem overwhelming but that shouldn't discourage you from trying to find your partners, remember – there is always more than one way to skin a cat.
Traffic experts from all over the world tend to form communities, and CIS affiliates are no exception. They may be small casual, and relatively new communities with newbies or decades-old forums with codes of conduct and media buyers who can deliver huge volumes of traffic from a variety of sources. Finding those communities may be a little difficult, but Roman shared a hint so you won't have to wander in the dark.
Affiliate marketing verticals in CIS, while being pretty much the same as WW alternatives have a slight tweak, and affiliates who know how to work with those make great profits, be it Gambling or Nutra or any other vertical.
When it comes to traffic sources the choice is vast, but there can only be one king and today it's Facebook. CIS affiliates mastered it in many creative ways to make huge profits and make sure that the quality of traffic stays top-notch.
The Russian-speaking market can be a little peculiar, but it shouldn't stop you from trying to explore it, as it is ripe with possibility and the market is full of super affiliates driving crazy volumes. Listen to the full episode to get deeper insights.
Stay tuned!
Yep Ads team