TikTok is the main platform for creating, editing, and sharing short videos online.
Even though TikTok is the unquestionable leader, there are plenty of fish in the sea. In this article, we will examine the key demographic characteristics of TikTok, delve deeper into the privacy concerns, and provide a list of TikTok alternatives. Stick around for our walkthrough of several promising platforms that will help you monetize users' love for short-video format.
Key Characteristics of TikTok

Via BBC
TikTok is a popular social media app, which allows users to create, share, and watch videos that vary from 15-seconds to 10 minutes. The platform is a famous meme-making viral content machine that keeps producing more challenges, trends, and engagement formats. It's not for nothing that #tiktokmademebuyit will go down in history. In 2022 the app reached the milestone of 1 billion daily users globally and has no intention of slowing down with 1.1 billion MAU as of 2023.
TikTok is available in 150+ markets in 35+ languages. An average user spends 46 minutes per day in the app. The audience here is rather young, with about 40% of the users being 18–24 y.o. About 56% of users are female, which shows almost 1:1 gender breakdown (not just makeup tutorials, then). Finally, about 141 million of active users come from the USA.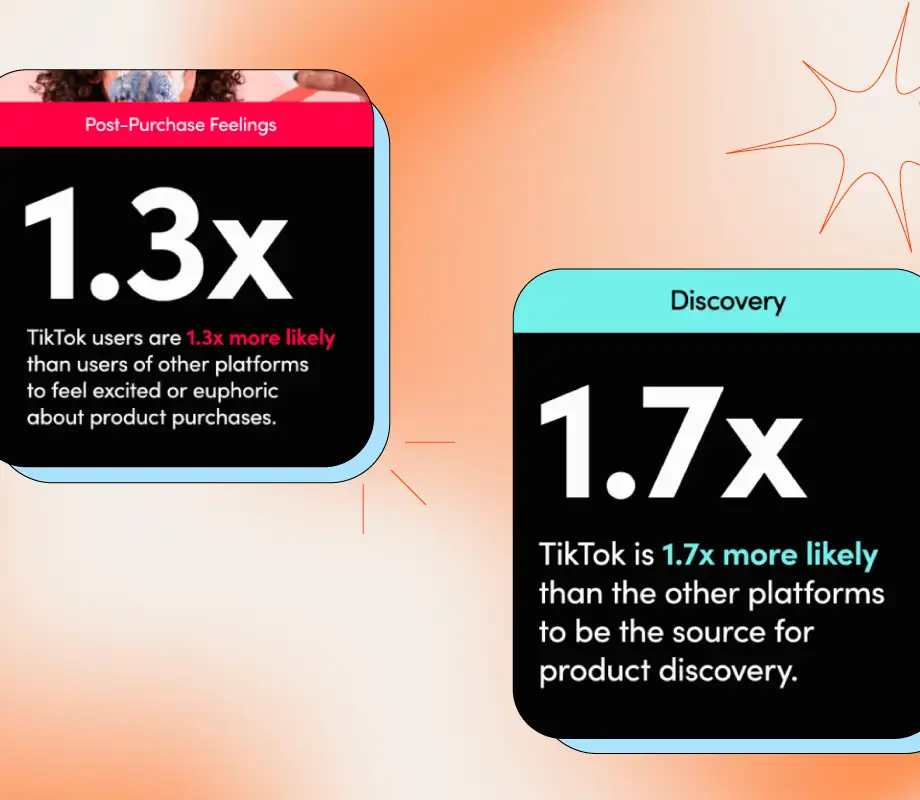 Via Later
TikTok Contenders
The basis of TikTok is not unique. The idea of producing short videos for millennials with short attention span is at the core of Instagram Reels and YouTube Shorts. Here is our shot at short-video platforms and formats that have a good fighting chance:
It should also be noted that many TikTok copycats inevitably fall into oblivion. This was the case of Cheez, Compete, Huddles (a.k.a. V2, Byte, and Clash), Dubsmash, and even SikSok.
Going through all these platforms is like binging TikToks for a whole day: it's a hundred's talking cat in a day, you don't see the difference anymore, and don't really care. But since the Yep Ads team is here to help you ascend to new profit heights, we'll focus on the most popular and promising TikTok contenders: Instagram Reels, YouTube Shorts, and Reddit.
Instagram Reels
Instagram Reels, as the full name implies, is a sub-tool within the Meta-Instagram ecosystem. Functionally, it is TikTok but made in the USA. Reels allow for 15–90 seconds long videos. However, the tests for 10-minute long Reels are already in motion.
To put things in perspective, TikTok allows recording videos 15 seconds – 3 minutes long and uploading up to 10 minutes of content. Instagram covers this gap with in-feed posts, which can be up to 60 minutes long — but that's a story for another day.
Reels offer a dashboard to monitor the number of likes, comments, saves, and shares, but you are going to need a business or creator account on Instagram. On top of that, the statistics allow you to see the number of accounts reached, plays, and the total & average amount of watch time.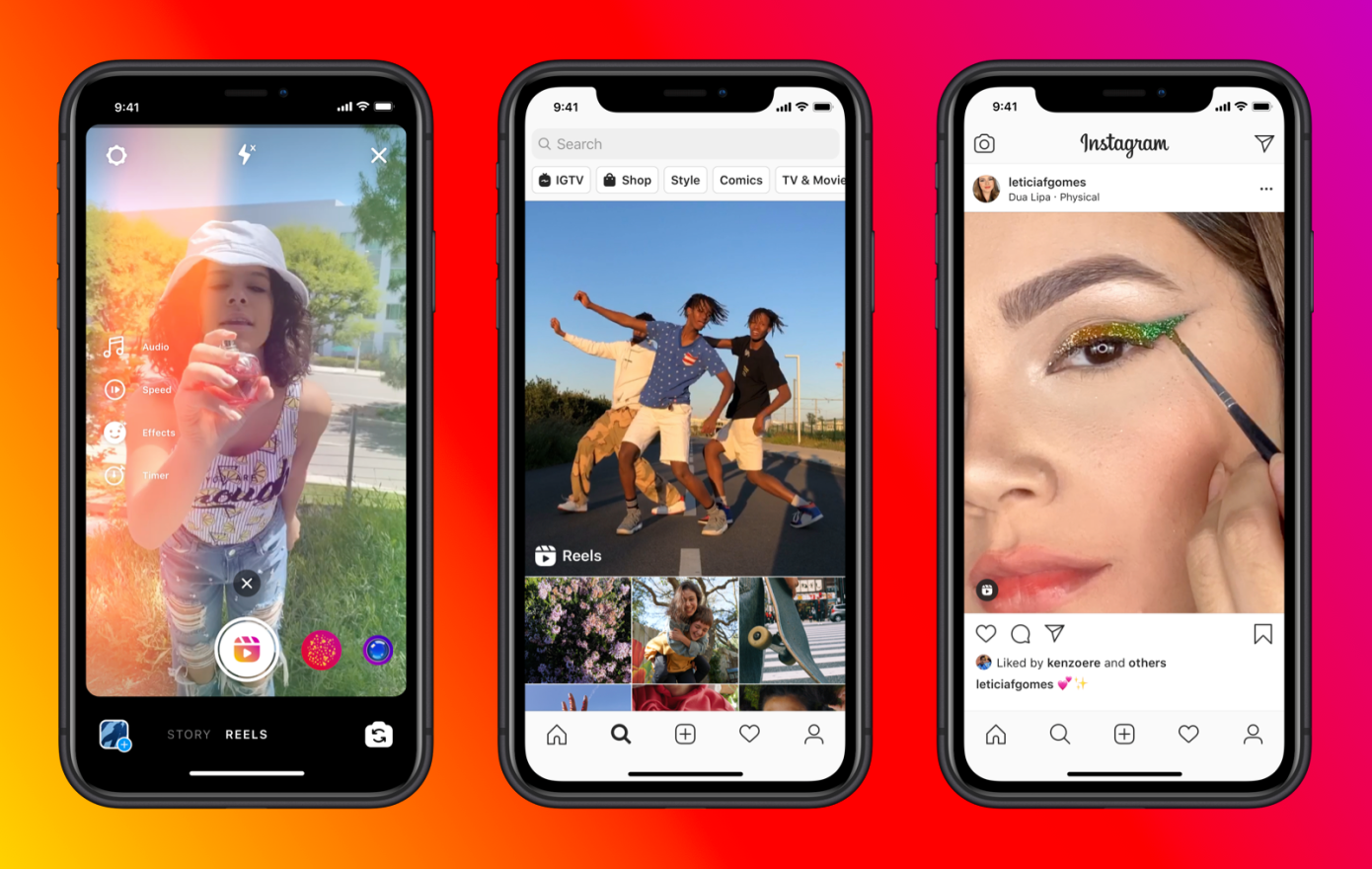 Via Instagram
The content for Reels is ranked, based on the factors like user activity, their history of interacting with your reels, specifications (music, sounds, pixels & frames) of the favorite reels, and overall creator's popularity. When making reels, aim for relevance, timeliness, and improving relationships with the audience. Specifically, follow these 7 simple steps:
Grab the user's attention within 3 seconds with a good hook — highlight the brand right away for brand awareness or limelight a product in action for more conversions.
Visual engagement is your bread and butter — rely on the templates, a dual feature, plus some other tools to impress the viewers and make your life easier.
Plan every second of your minute-long video — gone in 60 seconds can be not only the name of the movie.
Connect several clips seamlessly into a single video — with the help of transitions tool.
Instagram Reels Insights is your best friend — tracking, measuring, and monitoring KPIs are essential for data-driven decisions.
Be patient — your reels need to get traction, so aim for long-term commitment, speaking of which, consistency here is more important than perfection.
Ride the trend wave — watch the videos of the others and make notes of the most trendy hashtags and plots, yet remain original.
With Reels, you can create a Reels ad campaign, generate the loyalty of users, and redirect them to other pages of yours. You will need to follow a few steps:
Create an ad — make sure it is of the right size and add some sounds and music for more organic experience.
Go to Meta Ads Manager — make sure to have a professional account on Instagram and click the Create button.
Select your advertising goal among 6 alternatives — brand awareness, reach, traffic, app installs, video views, conversions.
Fill out the ad campaign details — budget, schedule, target audience, optimization, delivery etc.
Pick a placement option — automatic for your Reels to be automatically included in your video ad campaigns or manual for a single Reels ad campaign.
Pick an appropriate Call-To-Action button — after that, your ad will be submitted for a review and, if passed, will be shown to other users.
Alternatively, opt for traditional advertising — the ads placed inside a reel. There are two ways of doing so: overlay ads and post-loop ads. The latter option appears after a reel looped twice, while the former option has two sub-formats: Banner Ads and Image Carousel Ads. A Banner ad is placed inside the reel during the playback, and an Image Carousel ad is a horizontally scrollable carousel of images.
It should be noted that there is no way to add a clickable link to your Reels. Either add some clickable links to your Instagram Bio and redirect your users there or copy-paste a link as text to your reel description and point it out to it.
YouTube Shorts
Shorts also offer a dashboard with all the relevant statistics for your needs. After visiting YouTube Studio Analytics, go to the Content tab and find the Shorts subsection there. Here you can find the numbers of likes, views, subscribers, and feed impressions — key metrics in a nutshell. On top of that, you can also monitor top Shorts of yours, how these Shorts are found by the users, and their volition to watch them or swipe away.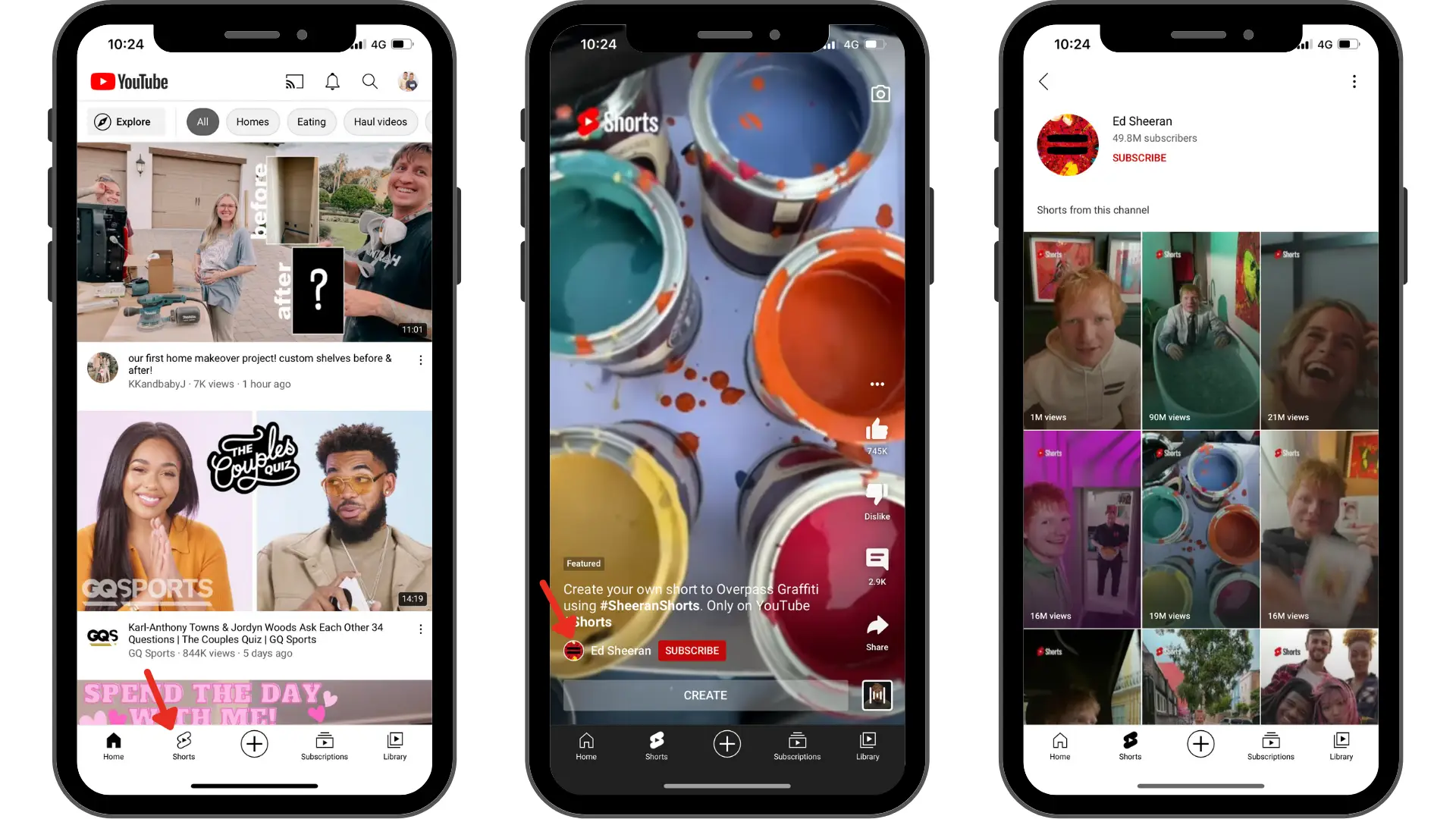 Via Youtube
Shorts combat the links in description, comments, and live feeds, due to the outburst of scammers. YouTube Shorts are to be 60 seconds or less. Moreover, YouTube algorithms automatically classify such video as a Short. There is an option of revenue-sharing of up to 45% with the Short creators, but you are going to need 1,000+ subscribers and 10+ million of views in the last 90 days or 4,000 watch hours of long-form videos. This is needed for becoming eligible for the YouTube Partner Program.
Besides going for organic Shorts, you can advertise in the Shorts feed. First, open your Google Ads dashboard and launch a new YouTube Video Action or App campaign. Pick your objective, e.g., Brand Awareness, and choose Video as your ad campaign type. Then, set up your budget, start date, and optional end day.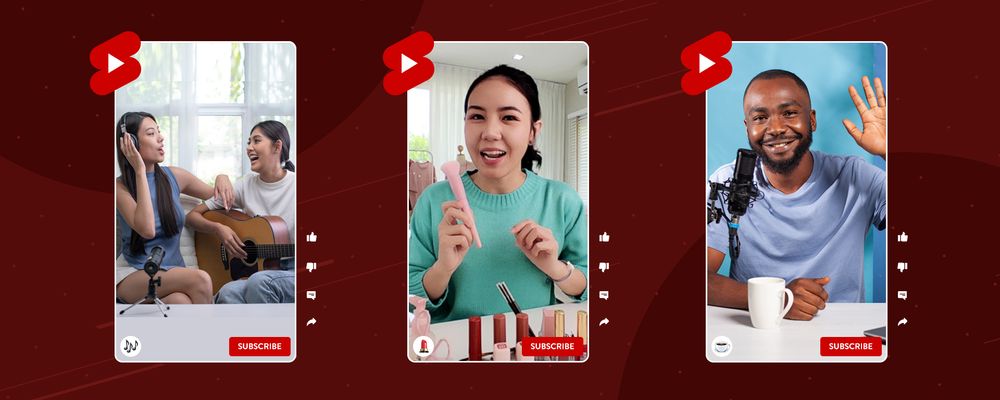 Via Uppbeat
Pick the desired target setting next, i.e., operating systems, devices, networks. The narrower you do this — the less reach you get. You can target a very specific audience, with the help of Google Ads' content targeting options. Your video can be 5–60 seconds long, but should it be less than 11 seconds, your ad views won't contribute to the YouTube view count.
Basically, all the tips of content making for Reels are applicable to Shorts too:
Get to the point ASAP
More blows and whistles to keep attention
Think one step ahead of the looping function
Add value to the consumer and align your Shorts with the marketing goals
Get a good hook for future Shorts
Shorts are not for shorter versions of long-form videos, so make the videos unique in their own rights
When conquering the YouTube Shorts algorithm, you need to put yourself in its shoes and think how would you recommend the content yourself? The algorithm checks Click-Through-Rates, Retention Rates, and continuous consumption. Which is why you want to capture the attention right away with a captivating title and thumbnail, just like MrBeast does.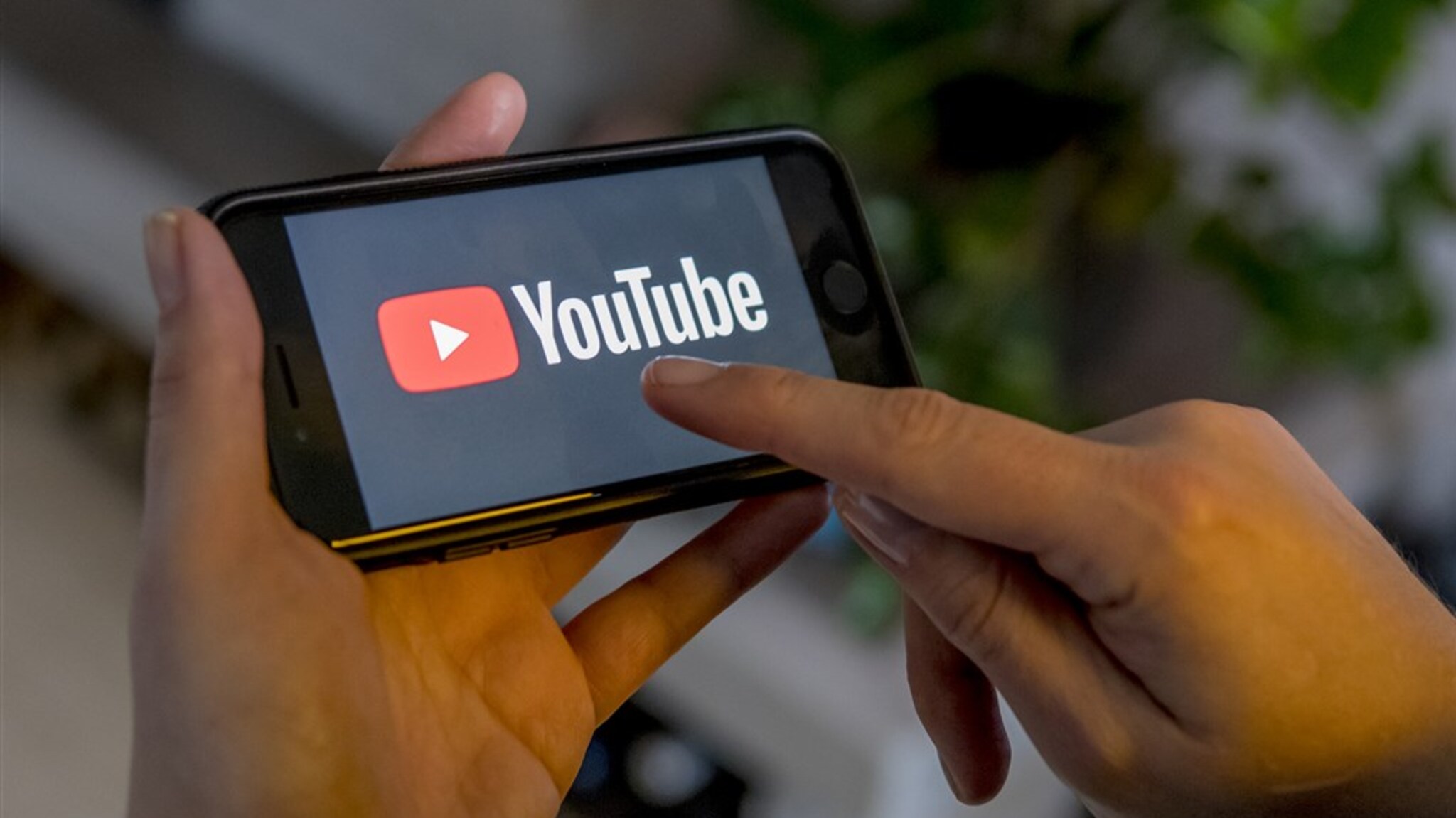 Via RTL
Reddit
In comparison to Reels and Shorts, Reddit is a bit of a different story. While the platform announced the plans for making a video feed, similar to TikTok, the dedicated feed itself for short videos is nowhere to be found yet. Which is why it is a good idea to prepare in advance to have a jump start when the feed is actually launched. After all, losing the race for the market of 1.6 billion users is a hefty price to pay.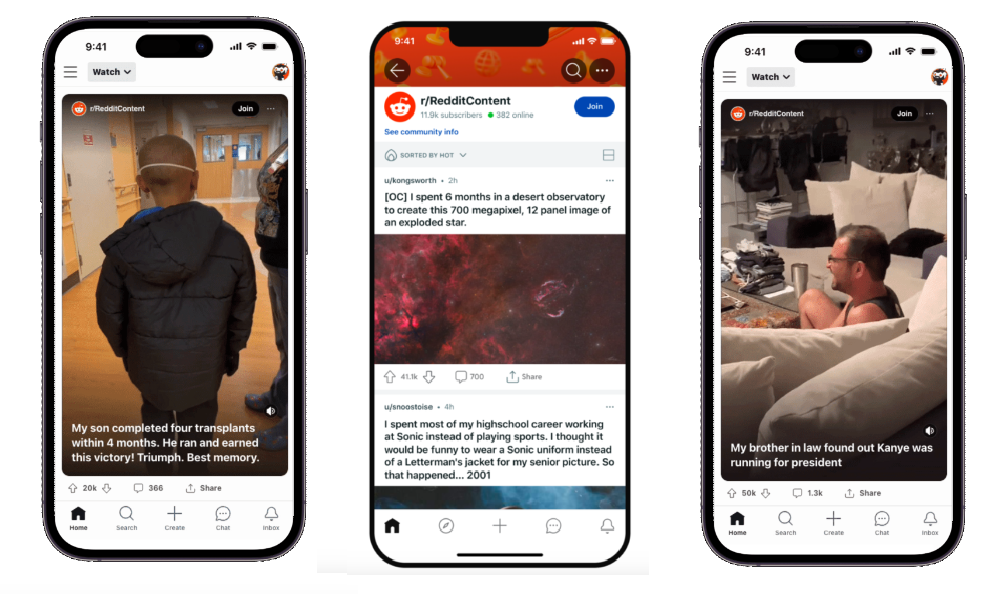 Via Reddit
Right now, Reddit relies mostly on Subreddits. There is no centralized hub for short videos, so you will have to look for them manually. It's not efficient, but it's better than nothing. Videos on Reddit can be up to 15 minutes long. Here are a few reasons why targeting Redditors is worth your while:
They are engaged, tech-savvy, and open to learning
Subreddits are highly focused, which is useful for precise targeting on top of standard targeting, provided by Reddit Ads
Many Redditors are secluded and do not use other social networks, which is why the audience found here can be very unique
Compared to Facebook ads, Reddit offers 42.11% lower CPC
Organic ads function a bit differently to other social platforms, because you need to look for topical Subreddits manually. To succeed on Reddit, you need to make sure:
You follow Subreddit guidelines
You post useful and engaging content
Host an Ask Me Anything session
Create a Subreddit for your brand
Create a designated support Subreddit for your brand
When going for paid ads, you need to create a Reddit account and then add a payment method to your account. As a rule of a thumb, when going for brand awareness, stick to the Cost-Per-Mille payout model. If you are into traffic, conversions, video views, or app installs, it is better to pick Cost-Per-Click (View). Reddit paid ads fall into two categories:
Takeover ads
Promoted posts
Takeover ads allow you to take over specific Subreddits, the entire site and so on. Promoted posts are similar to paid posts in other networks, appearing with the "promoted" tag. Targeting on Reddit has less customization than Facebook, e.g., you can't specify demographics. Nonetheless, you can target, based on location, interests, Subreddits, devices, and time of the day.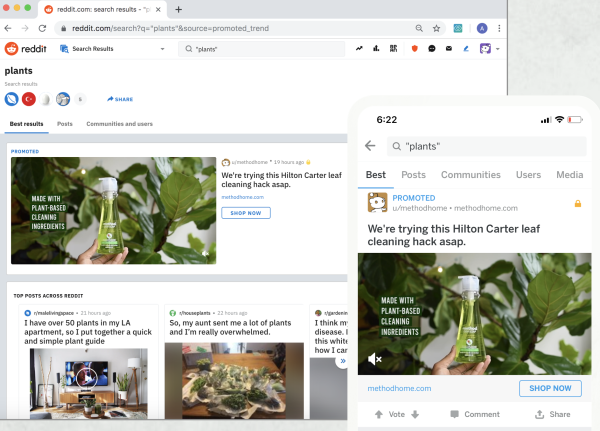 Via Reddit
When it comes to making creatives, all the specifications can be found on the official website. It is similar to other social media ad requirements.

Via BBTV
Conclusion
TikTok is very good at delivering short videos and engaging the users, which is why it dominates the global charts. However, resist the temptation of putting all the eggs into one basket and diversify your ad investment. True, for the beginners it is better to specialize and focus on a single source, but once you get a hang of it — start exploring other platforms.
There are many decent alternatives to TikTok with very devoted local communities. In this article, we have examined in detail the most prominent examples of similar platforms. Yet, there are also more niche-like alternatives: Yappy, Triller, and Snapchat. Try them out all, if you feel like exploring new platforms, but remember — not all the TikTok alternatives last long, due to stiff competition and lack of novelty.
And if you require advice on the best approaches to social media as a traffic source — don't hesitate to reach out to the pros from the Yep Ads team. We're here to reach new heights together!